Acorn Archimedes: A dive into the late 80s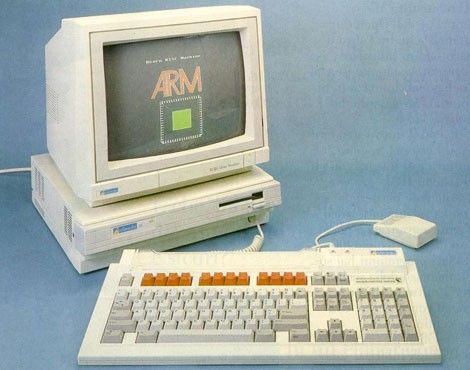 Introduction
I have been busy lately programming on the
Acorn Archimedes
, a series of
RISC
home computers of the late 80s (1987) sporting one of the first
ARM
(32 bits) microprocessor. ARM is to this day very popular in embedded systems like smartphones due to low-power consumption.
I never owned one (mostly started with ~90s x86 based PC; also had a short Atari ST period in ~2005) but of all systems i know off of that time, this one was to me the most attractive.
It was moderately popular and was mostly used in UK with education / business as a target. It was very widely used in UK schools. It was then supplanted by the
RISC PC
series in the 90s which are also decent computers.
My main initial goal was to find a suitable retro 80s home computer 16-bit or 32-bit to code for which sported :
a simple, fast and elegant hardware / software architecture preferably with no cache (to remain as simple as possible to optimize)

decent chunky frame-buffer graphics capabilities with many colors a plus (the Archimedes is unfortunately not really great when it come to colors)

all the development (high / low levels) tools readily available on the machine
The simple and efficient hardware / software of the Archimedes
It was one of the fastest home computer in 1987 due to the simplicity and elegance of the newly built ARM / RISC architecture, most instructions takes as low as one clock cycle to execute.
The barrel shifter can be used at the same time as other instructions (you can do a MOV with a bit shift in a single cycle) this allow fast single-instruction operations.
Higher level languages were also able to generate effective code due to its RISC nature.
One of the downside of the ARM CPU was code density due to all instructions being encoded as 4 bytes so a program took more memory than if it was using x86 instructions for example, even worse if the program used aggressive optimization like loop unrolling, this may have been improved with the ARM3 and its cache though.
back to top